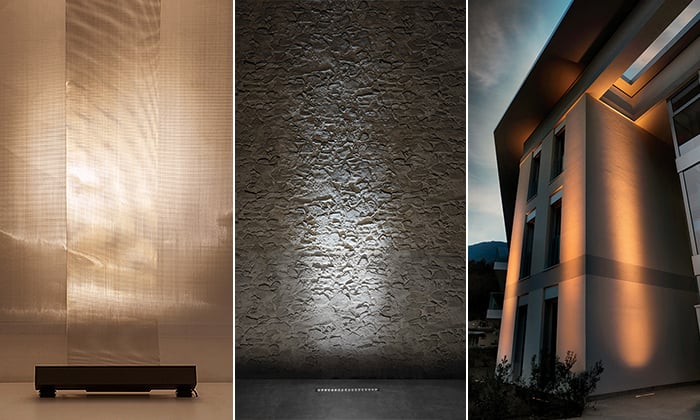 COLORADO are drive-over linear profiles with built-in power supply and powerful lighting performance developed as architectural lighting for facades of up to 65.6 feet (20 m) tall on urban buildings such as historic and public buildings and hotels.
COLORADO is available in three lengths (23.6″ / 39.4″ / 47.2″) for three configurations: recessed flush for a minimalist look, recessed with regressed frame, or surface mounted using brackets with two pivot points. A pair of adjustable brackets are available to give greater flexibility in positioning the light output.
For more information on Colorado, CLICK HERE.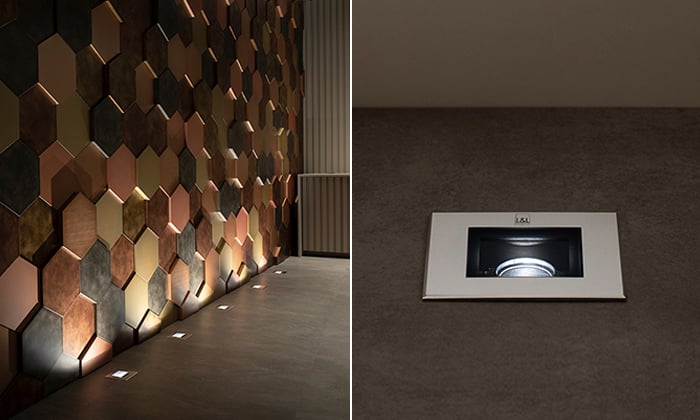 QUILATERO is a new family of drive-over, recessed square uplights available in four sizes and power ranges. They come with both fixed and adjustable optics, perfect for architectural façade lighting.
QUILATERO offers a wide range of light outputs that help meet the requirements of lighting professionals. Wall washer optics ideal for illuminating facades without contrasting shadows, and they can easily be spaced far apart. Very narrow (7° and 8°), elliptical, sharp, and wide and soft (diffuse) optics complete Quilatero's range of optics, while the manual zoom lens satisfies the lighting requirements of landscape design: the magnet allows you to narrow or widen the light beam externally to adapt it to changes in the landscaping.
In the versions with optics adjustable by up to 20°, the magnetic system enables the optical unit to be angled from the outside, guaranteeing the fixture's water tightness and IP66, IP68 (72 hour), and IP69K (suitable for power washing to 1500 psi) protection levels; meanwhile, graduations and a locking screw ensure extreme precision and maintenance of the chosen angle of tilt.
For more information on Quilatero, CLICK HERE.
---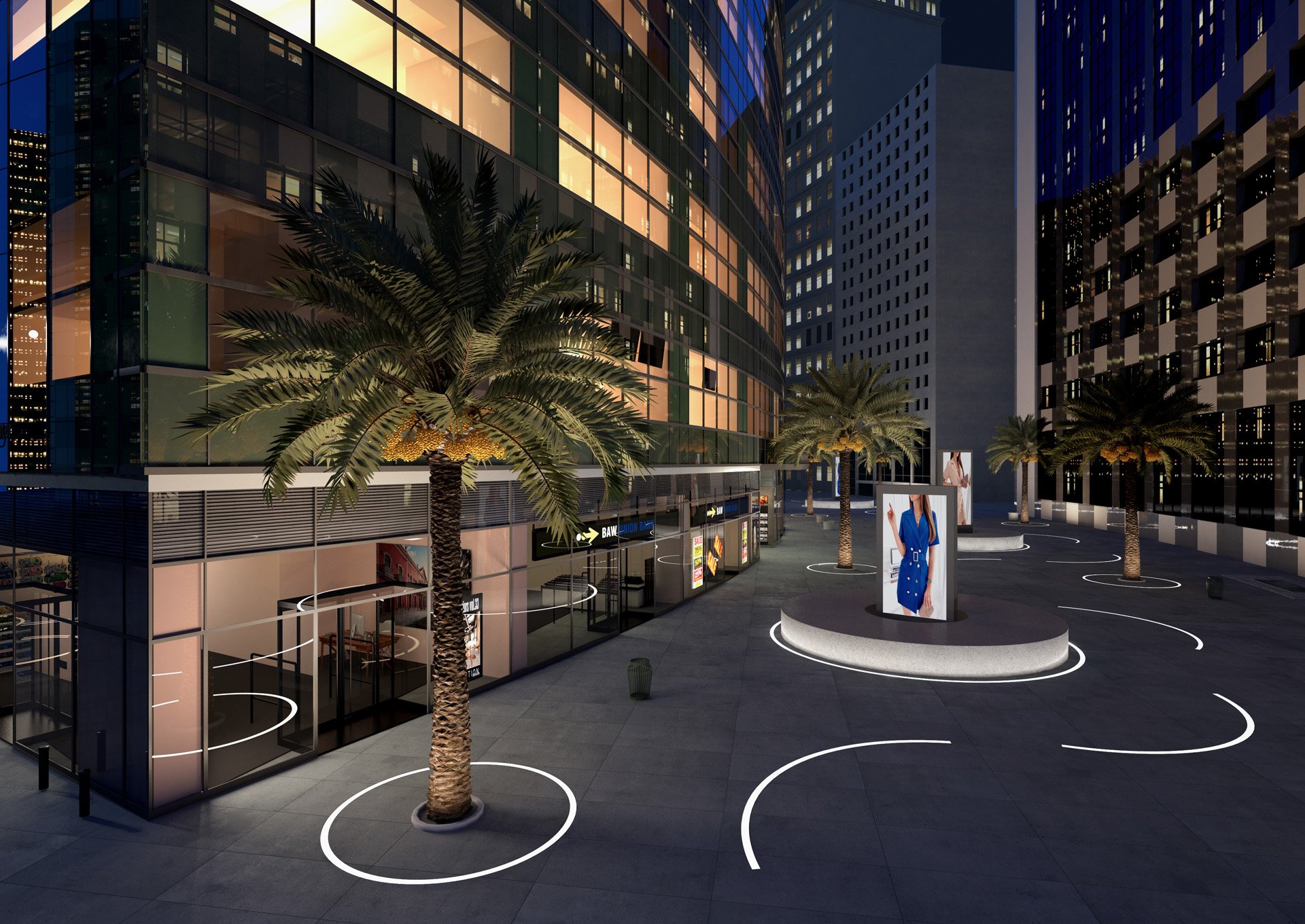 Designplan Lighting, Inc is please to announce the introduction of LAM32 of Italy's line, minimum / MAXIMUM, to the North American market. Minimum / MAXIMUM is a line of IP67-rated, in-grade, driveover and IP68-rated fountain AND swimming pool LED luminaires that come in 7 different shapes – each in 5 or more sizes – that will let your imagination soar with the possibilities. The underwater version has a stainless steel body and outer casing, and uses a power supply specifically made and listed for use with underwater luminaires as required by UL and the NEC. Some other manufacturers of underwater luminaires are not in compliance because they use regular low voltage power supplies.
Minimum / MAXIMUM is based on the Golden Section and Phi – a crucial idea in design, and therefore lighting design. The Golden Ratio is considered to represent proportions most pleasing to human visual sensation, but it is not exclusively limited to aesthetic beauty. From nature to timeless artworks, the Golden Ratio is present and manifested.

When analyzing the typical geometries used in the different cultures of the world, Western aesthetics is based on the orthogonal shape while the aesthetics of the Eastern and Middle Eastern world is based on the logarithmic triangle – and both use the "Phi" ration of the Golden Section.
Find out more of the story and inspiration behind these large and small in-grade shapes for plazas, walkways, installations in retail, pedestrian, public spaces or fountains.
Watch the video: https://youtu.be/lWCpHr1xe3k
More detailed information: www.designplan.com/in-grade-large-plaza-shapes
or www.designplan.com/fountain-swimming-pool-lighting