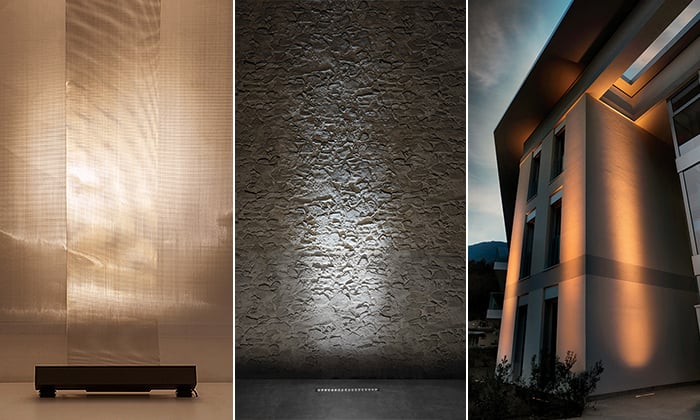 COLORADO are drive-over linear profiles with built-in power supply and powerful lighting performance developed as architectural lighting for facades of up to 65.6 feet (20 m) tall on urban buildings such as historic and public buildings and hotels.
COLORADO is available in three lengths (23.6″ / 39.4″ / 47.2″) for three configurations: recessed flush for a minimalist look, recessed with regressed frame, or surface mounted using brackets with two pivot points. A pair of adjustable brackets are available to give greater flexibility in positioning the light output.
For more information on Colorado, CLICK HERE.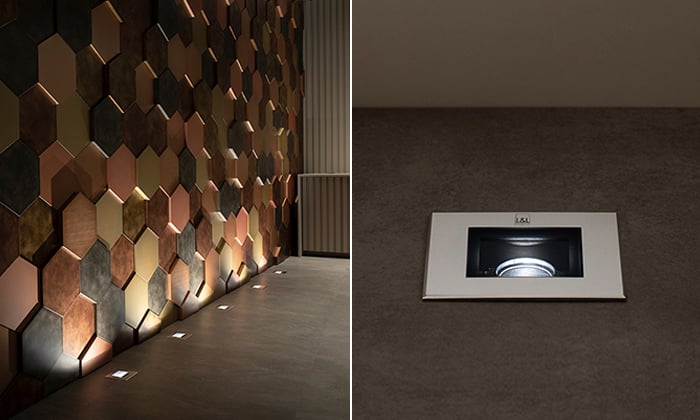 QUILATERO is a new family of drive-over, recessed square uplights available in four sizes and power ranges. They come with both fixed and adjustable optics, perfect for architectural façade lighting.
QUILATERO offers a wide range of light outputs that help meet the requirements of lighting professionals. Wall washer optics ideal for illuminating facades without contrasting shadows, and they can easily be spaced far apart. Very narrow (7° and 8°), elliptical, sharp, and wide and soft (diffuse) optics complete Quilatero's range of optics, while the manual zoom lens satisfies the lighting requirements of landscape design: the magnet allows you to narrow or widen the light beam externally to adapt it to changes in the landscaping.
In the versions with optics adjustable by up to 20°, the magnetic system enables the optical unit to be angled from the outside, guaranteeing the fixture's water tightness and IP66, IP68 (72 hour), and IP69K (suitable for power washing to 1500 psi) protection levels; meanwhile, graduations and a locking screw ensure extreme precision and maintenance of the chosen angle of tilt.
For more information on Quilatero, CLICK HERE.
---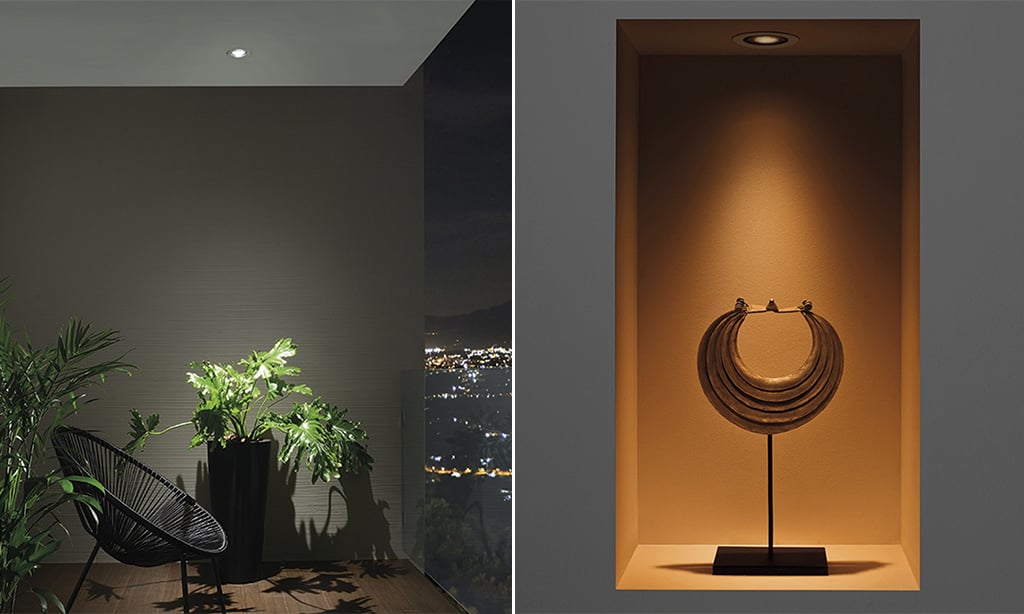 ALTOPIANO is a family of extremely compact, (only 3.5″ high) recessed, outdoor downlights that expand the possibilities of ambient lighting in the hospitality and residential sectors. They combine a versatility of size and shape — round or square in three sizes — with a range of atmospheric light colors.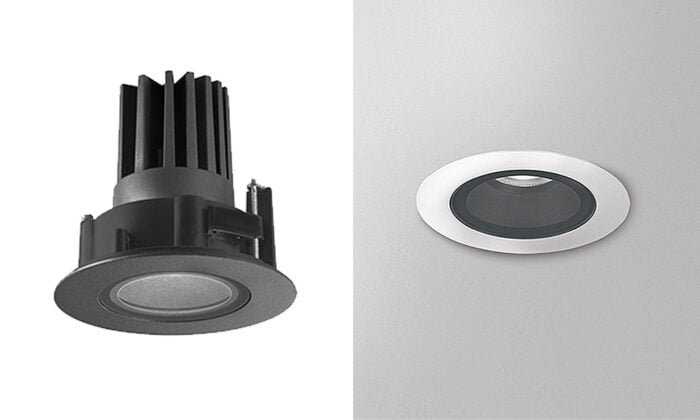 In addition to static white tones, from a warm 2200K to the more traditional 2700K, 3000K and 4000K (with on/off or DALI-2 control), ALTOPIANO offers RGBW mixing and Dim to Warm color adjustment (with DALI-2 control) over a range from 3000K, at maximum brightness, to 1800K warm, at minimum brightness.
ALTOPIANO downlights offer great visual comfort, with their recessed optics and possibility of building in a honeycomb louver and anti-glare shield with concentric rings, as well as a UGR of less than 19 with the narrow, medium and wide optics.
The special design of ALTOPIANO's screw fastening system leaves skimmed plasterboard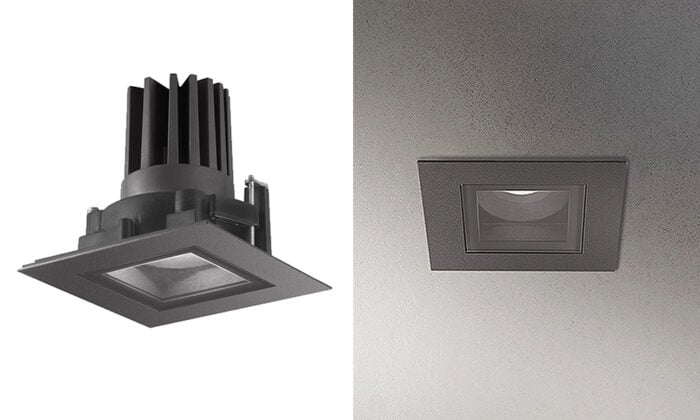 intact. With the outer casing, installation in brickwork is also possible, while fixing springs are available for panels in non-standard thicknesses. The magnetic stainless steel trim aids in ALTOPIANO's minimalist look, with no visible screws. The primer version and the availability of RAL finishes on request expand the traditional outdoor finishes to an infinite number of possible stylistic variations.
The body is made of thermally conductive technopolymer (with a thermal conductivity equal to that of stainless steel), giving it outstanding corrosion resistance. ALTOPIANO has a protection rating of IP66 and is therefore perfectly suited for outdoor areas such as porches, environments with high humidity, such as cellars and wellness centers.
CLICK HERE for more detailed information.