NEST is an unexpected garden luminaire hiding among the leaves in the atmosphere it is installed. An outdoor fixture with a unique construction of thin wooden branches woven by an artisan and metal. The LED technology is sheltered in the Nest, making it able to be installed in the branches and leaves, with an optional cover to keep live birds and animals from calling it home. The diffused light beam, shining upwards, creates and emphasizes the contrast of previously unknown recesses.
NEST is available in two sizes with different heights and diameters, and an IP65 rated protection level. The natural wood undergoes a nanoparticle varnishing treatment to provide maximum resistance to atmospheric conditions.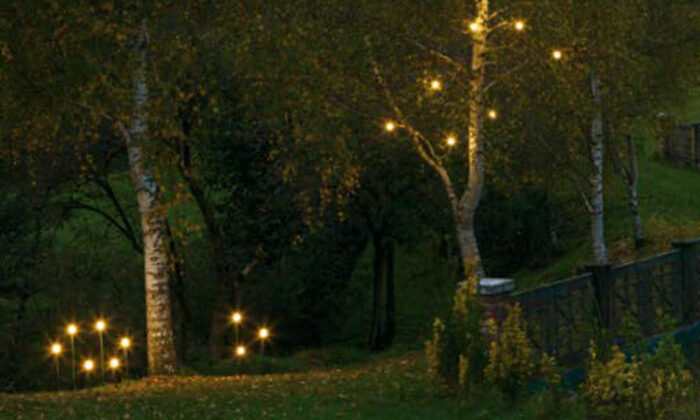 FIREFLY is a unique outdoor luminaire by @landalighting that magically translates light into nature. It is available as a bollard or a pendant, with a uniform and attractive light thanks to an opal diffuser in acrylic that recreates the atmosphere that a firefly gives to the night.
FIREFLY bollard comes in three mounting options and heights – 11.8", 19.7", 27.6" – a 360° light distribution in static white 2W power or RGBW on request – and three standard finishes.
FIREFLY pendant is a perfect solution to create a magical effect in gardens, gazebos, pergolas and on plants and trees. It has a unique installation system that makes it adaptable to most outdoor needs. The pendant is available with 360° light distribution in static white 2W power, or RGBW on request, and three standard finishes.
Both are IP65 rated, with an impact resistance rating of IK08 and available in North America from Designplan Lighting, Inc.
---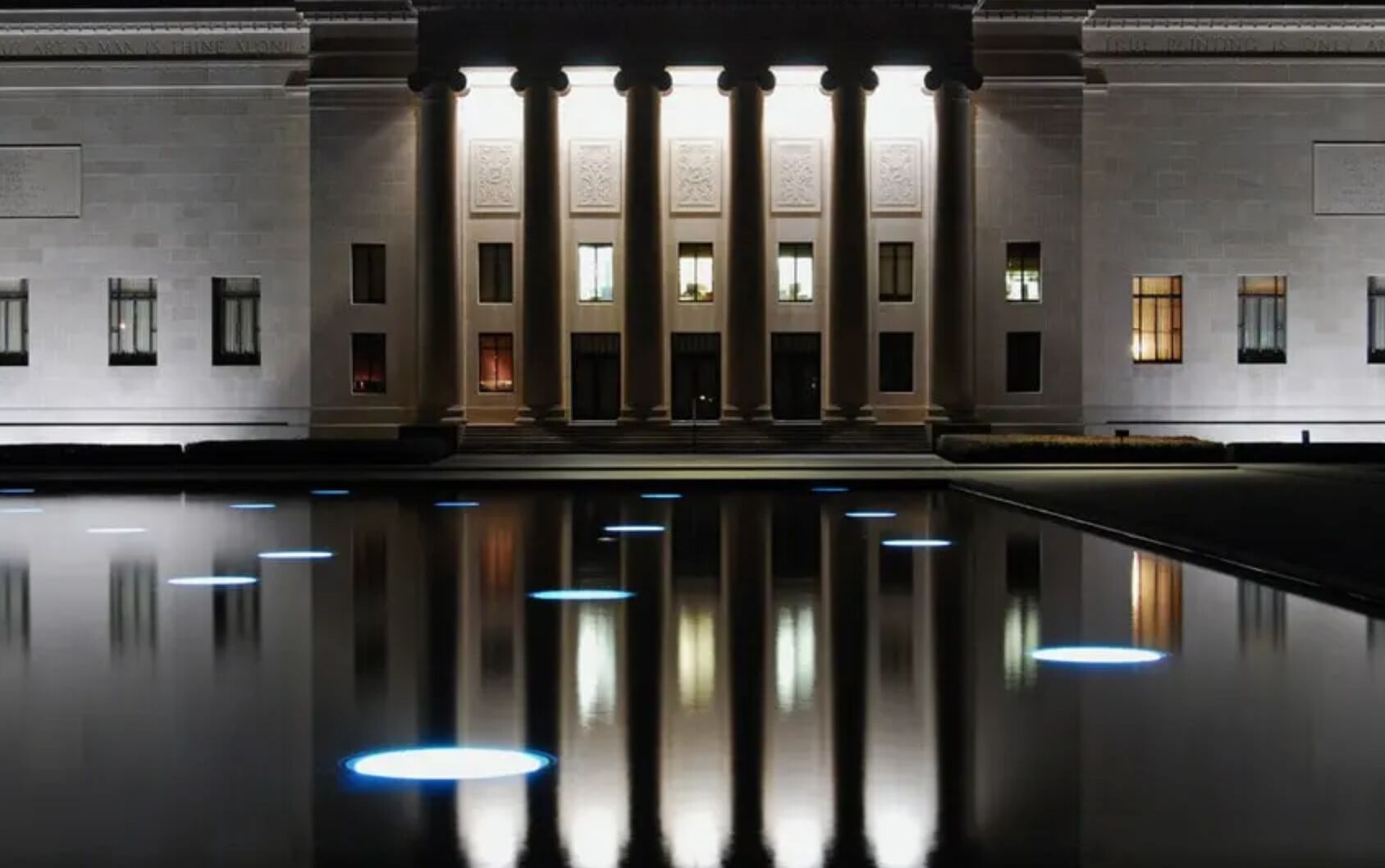 Designplan Lighting, Inc is please to announce the introduction of LAM32 of Italy's line, minimum / MAXIMUM, to the North American market. Minimum / MAXIMUM is a line of IP67-rated, in-grade, driveover and IP68-rated fountain AND swimming pool LED luminaires that come in 6 different shapes – each in 5 sizes – that will let your imagination soar with the possibilities. The underwater version has a stainless steel body and outer casing, and uses a power supply specifically made and listed for use with underwater luminaires as required by UL and the NEC. Some other manufacturers of underwater luminaires are not in compliance because they use regular low voltage power supplies.
Minimum / MAXIMUM is based on the Golden Section and Phi – a crucial idea in design, and therefore lighting design. The Golden Ratio is considered to represent proportions most pleasing to human visual sensation, but it is not exclusively limited to aesthetic beauty. From nature to timeless artworks, the Golden Ratio is present and manifested.

When analyzing the typical geometries used in the different cultures of the world, Western aesthetics is based on the orthogonal shape while the aesthetics of the Eastern and Middle Eastern world is based on the logarithmic triangle – and both use the "Phi" ration of the Golden Section.
Find out more of the story and inspiration behind these large and small in-grade shapes for plazas, walkways, installations in retail, pedestrian, public spaces or fountains.
Watch the video: https://youtu.be/lWCpHr1xe3k
More detailed information: www.designplan.com/in-grade-large-plaza-shapes
or www.designplan.com/fountain-swimming-pool-lighting