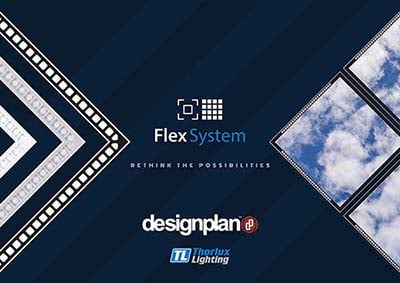 FLEX-System by Thorlux Lighting
RETHINK THE POSSIBILITIES
The Flex System breaks with convention and takes the lighting outside of the ceiling tile aperture
offering freedom and flexibility of scheme design. It is possible to light spaces with fewer luminaires
than a conventional scheme. Fewer luminaires means fewer items of costly control gear keeping capital costs low and with fewer power connections labor costs are reduced too.