corporate friends® – Lighting Systems for Museums, Architects and Planners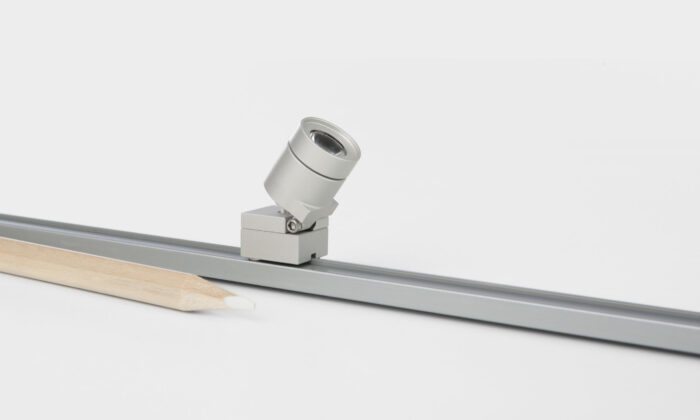 Designplan Lighting, Inc is pleased to introduce our newest European partnership with corporate friends® – a leader in complex LED lighting systems for museums, architects and light planners, especially in the field of showcase lighting, as well as customized lighting.
Since 2011, corporate friends® have been providing high quality, LED lighting solutions for exhibitions and display case applications around the world. Their lighting combines minimalistic design with technical feasibility and expertise, while meeting the goals of lighting designers and restorers. Their innovation and attention to detail has brought showcase lighting to another level.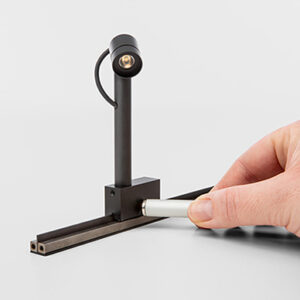 High quality LEDs with the highest color rendering and a low light damage potential are used. They are regularly tested and certified by independent museums and institutes such as UL and the Rathgen Research Laboratory in Berlin, Germany. corporate friends® measures the lighting spectral analysis according to the new IES standard TM-30-15 and the relative damage potential in their in-house lighting laboratory.
Click here for a quick reference sheet of corporate friends products

---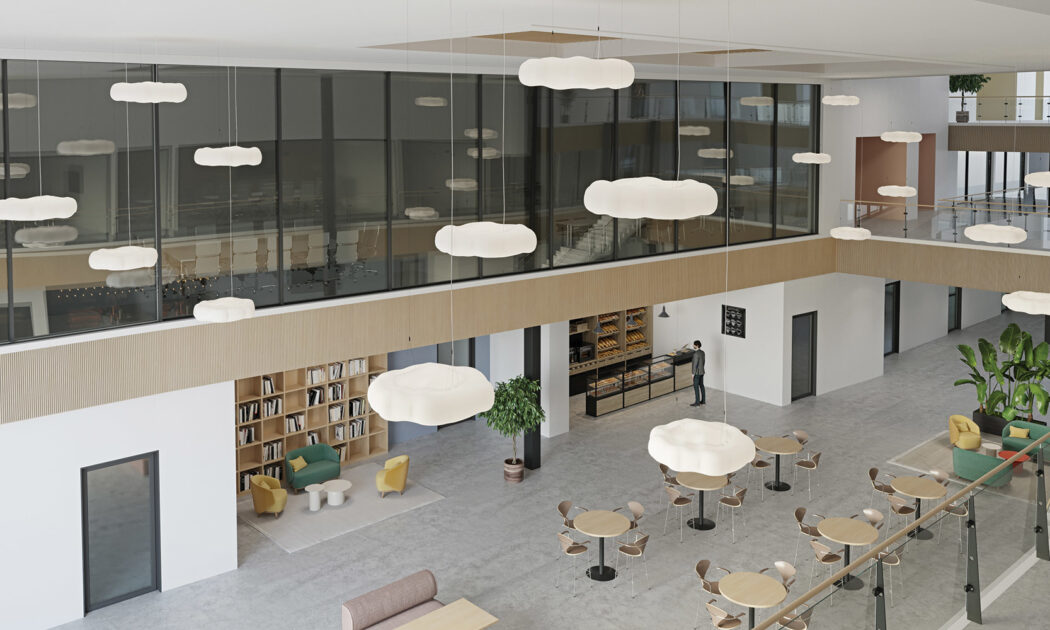 CLOUD by Thorlux Lighting – a unique, suspended luminaire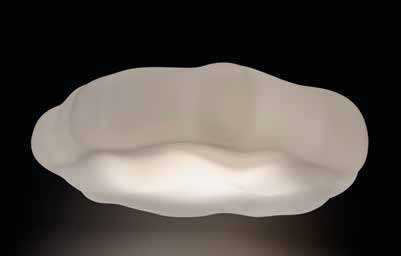 Thorlux CLOUD
is a unique, suspended luminaire in the shape of a cloud that offers efficiency and long life, along with direct/indirect light distribution for whole room illumination. It comes in 3 versions: Cloud 4, Cloud 7, Cloud 10 – each with an optimum placement based on the lumen output in order to create inspirational spaces and provide functional lighting in atriums or large open areas.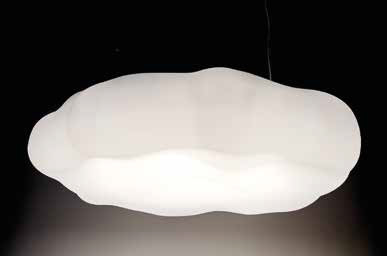 Thorlux CLOUD
is IP40-rated, and offers a sealed light chamber to prevent ingress of dust and insects. It has a rotationally molded body made from high strength, UV stable polyethylene, supplied with easily adjustable wire suspensions and pre-wired clear supply cable (maximum suspension distance – 14.8′) and 4000K color temperature. SmartScan technology available.