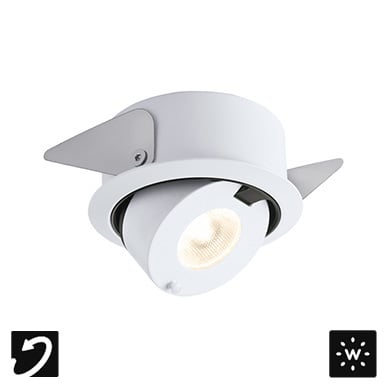 Ciak 2.7 LED Downlight without snoot, Ø1.8", 5W, 303 lm, IP40, IC/CP Rated
Ciak 2.7 is a recessed adjustable downlight for indoor use such as shelf, ceiling or shop windows. Available in 6 optical options and 2 standard finishes.
Application
LED Recessed Downlight
Construction
Body/Snoot: Aluminum
Wattage
5W
Power Supply
Remote 24VDC Constant Voltage
Dimming
Available, See Datasheet
CCT
2700K, 3000K, 4000K
(3500K on request, consult factory)
CRI
>90
Delivered Lumens
303 lm (3000K, 32°)
Optic Options
5 Standard, See Datasheet
Finishes
White, Black, Custom RAL.
Ingress Protection
IP40
Fixture equipped with EPS protection system.

Available Quantity

(25) CK270015SC

*{margin:0;overflow:hidden;padding:0;}html, body{height:100%}a{align-items:center;display:flex;height:100%;justify-content:center;position:relative;text-decoration:none;width:100%;}img{bottom:0;margin:auto;object-fit:cover;position:absolute;top:0;width:100%;z-index:0;}button{appearance:none;background-color:rgba(0, 0, 0, .5);border:none;border-radius:15px;color:white;cursor:pointer;display:block;font:48px/1.5 sans-serif;line-height:1;padding:.3em .5em .2em;position:relative;text-align:center;vertical-align:middle;z-index:1;}button:hover, button:focus{background-color:rgba(0, 0, 0, .75);transition:background-color .25s ease}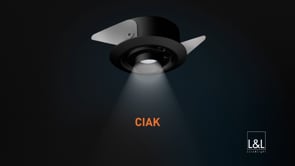 ">
Watch Video
Downloads