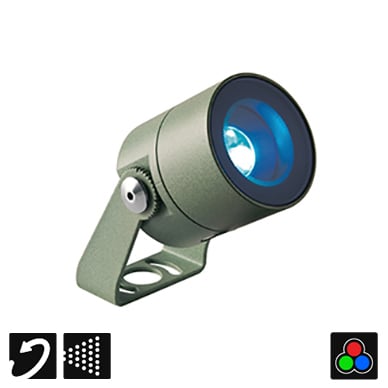 Ginko 2.2 LED, Ø2.1", 5W, 191 lm, 500mA, RGB, IP66, IP69K
The Ginko series IP66, IP69K (suitable for power washing) projectors are small and versitile. The Ginko 2.2 is the only RGB model for the series. Available in a wide variety of finishes and optics.
Application
Floodlight/Projector
Construction
Body: Anti-corrosive aluminum
or 316L Stainless Steel
Bracket: Stainless Steel
Lens: Tempered extra-clear glass
Wattage
5W
Power Supply
Remote 500mA Constant Current
Dimming
DMX / RDM
CCT
RGB
Delivered Lumens
191 lm
Optic Options
20°, 34°, 45°, 21°x42°, 42°x21°
Finishes
7 Standard Finishes, See Datasheet
Accessories
See Datasheet
Ingress Protection
IP66, IP69K(Tested to EN / IEC 60598-1)
Impact Resistance
IK07
Fixture comes equipped with IPS protection system.
The entire Ginko family has won a Muuuz International Award (MIAW) for 2019.

Available Quantity

(2) GN22326MI
(2) GN240105R1N

*{margin:0;overflow:hidden;padding:0;}html, body{height:100%}a{align-items:center;display:flex;height:100%;justify-content:center;position:relative;text-decoration:none;width:100%;}img{bottom:0;margin:auto;object-fit:cover;position:absolute;top:0;width:100%;z-index:0;}button{appearance:none;background-color:rgba(0, 0, 0, .5);border:none;border-radius:15px;color:white;cursor:pointer;display:block;font:48px/1.5 sans-serif;line-height:1;padding:.3em .5em .2em;position:relative;text-align:center;vertical-align:middle;z-index:1;}button:hover, button:focus{background-color:rgba(0, 0, 0, .75);transition:background-color .25s ease}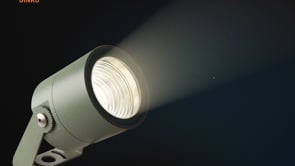 ">
Watch Video
Downloads