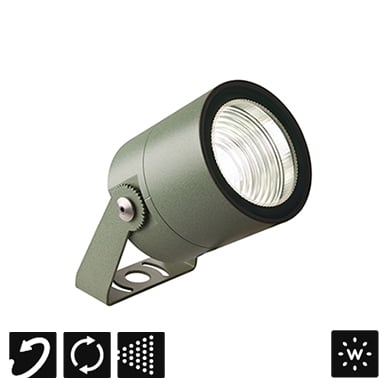 Ginko 3.0 Adjustable Using Magnet LED, Ø3.3", 10W/15W, 24VDC, IP66, IP69
The Ginko 3 series IP66, IP69K (suitable for power washing) projectors are adjustable through 360° using the magnet accessory. Available in a variety of finishes, optics (some models have integral adjustable optics), and 80 or 90 CRI. Ginko 3.0 is the Ø3.3" IP69 static white version.
Ginko 3.0 was chosen out of 6400 candidate products from 50 countries around the world to win the prestigious international accolade iF Design Award 2019.
Application
Floodlight/Projector
Construction
Body: Anti-corrosive aluminum or 316L SS
Bracket: Stainless Steel
Lens: Tempered extra-clear glass
Wattage
10W / 15W
Power Supply
Remote 24VDC Constant Voltage
Dimming
Available, See Datasheet
CCT
2700K, 3000K, 4000K
CRI
>80, >90
Delivered Lumens
609 lm - 1162 lm, See Datasheet
Optic Options
8°, 13°, 30°, 42°, 48° Sharp, 58°, 12°x64°, 28°x72°
Finishes
7 Standard Finishes, See Datasheet
Accessories
See Datasheet
Ingress Protection
IP66, IP69 (Tested to EN / IEC 60598-1)
Impact Resistance
IK07
Fixture comes equipped with IPS protection system.
The entire Ginko family has won a Muuuz International Award (MIAW) for 2019.

Available Quantity

(4) GN30000FLE
(1) GN300105LE

*{margin:0;overflow:hidden;padding:0;}html, body{height:100%}a{align-items:center;display:flex;height:100%;justify-content:center;position:relative;text-decoration:none;width:100%;}img{bottom:0;margin:auto;object-fit:cover;position:absolute;top:0;width:100%;z-index:0;}button{appearance:none;background-color:rgba(0, 0, 0, .5);border:none;border-radius:15px;color:white;cursor:pointer;display:block;font:48px/1.5 sans-serif;line-height:1;padding:.3em .5em .2em;position:relative;text-align:center;vertical-align:middle;z-index:1;}button:hover, button:focus{background-color:rgba(0, 0, 0, .75);transition:background-color .25s ease}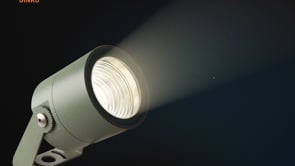 ">
Watch Video
Downloads